Excellence in Compliance Awards
Conviction, moral fortitude define Lifetime Achievement winner Tamar Frankel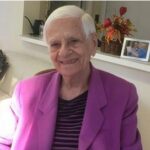 Upon meeting Tamar Frankel, two palpable features strike the senses. One is a deep well of kindness behind her eyes. The other is a formidable air of intelligence. When she speaks, the listener is rewarded with a generous helping of profound knowledge.
Fiduciary Law now available in Chinese
Fiduciary Law was released in Chinese in 2020 by Law Press. Xiao Yu, Professor East China University of Political Science and Law, Shanghai, China, completed the translation.
Professor Frankel's treatise Securitizaton, Second Edition, Structured Financing, Financial Assets Pools, and Asset-Backed Securities was translated into Chinese earlier.
Read more about the translation here.

Living in Different Cultures
Tamar Frankel
Why do we need to focus on cultures today? Not many years ago we lived within our communities and rarely traveled, even within our country. We knew our neighbors and their children. Most of us ate similar foods, spoke the same language, laughed at the same jokes, and found some behaviors offensive.  Even though the immigrants to this country acted differently, they did not travel much, just as the American born did not travel much abroad.
Today's world is different. We travel more frequently, both within our country and abroad.  We watch and read about different other nations. In school, and at work, we meet people who come from different countries, who have different manners, different sense of humor, and different sensitivities. In sum, we are exposed to different cultures.
How do we bridge the cultural gaps? Argue and explain to convince? Make fun of the others' position? Threaten? Or identify with the other party: Would I like to be treated in this or that way? Or find a compromise when the issue is not worth it and fight when it is? Is my purpose to win or to find a solution with which all parties can live?
Living in Different Cultures is a memoir-like collection of keen observations of global culture. Vignettes by the Israeli-born distinguished legal scholar, now nearly 100, guide those from different cultures on how to respect each other and live in harmony.
Frankel writes from nine decades of clear-eyed observing. Born in pre-Israel Palestine on July 4, 1925, she served in the Haganah underground defense force, graduated from law school, served in the Israeli Air Force and helped the new nation of Israel draft its first set of civil laws before moving to the United States to practice law. Becoming in 1968 the first woman on the Boston University Law School faculty, she taught there for 50 years – with time out to help devise the Internet's legal structure and officially advise the U.S. Securities and Exchange Commission.
2022 Bob and Zvi Show Interview

Ideas and Lives
Bob Lerman and Zvi Bodie interviewed Prof. Frankel in February 2022. The interview covered her youth in Israel during its pre-State period and her Israeli military career and her experiences in government in Israel.  They spoke about how she came to Harvard Law School. Prof. Frankel explained how she developed an interest in fiduciary law and trained international students about the importance of trust in business. She taught at Boston University Law School an amazing forty-seven years before retiring in 2018.
View the entire interview here.
Books and Beyond Interview
Watch Tamar Frankel's interview with Ellen Meyers, Books and Beyond, Newton Free Library. They discuss Prof. Frankel's early life and her new book Living in Difference Cultures.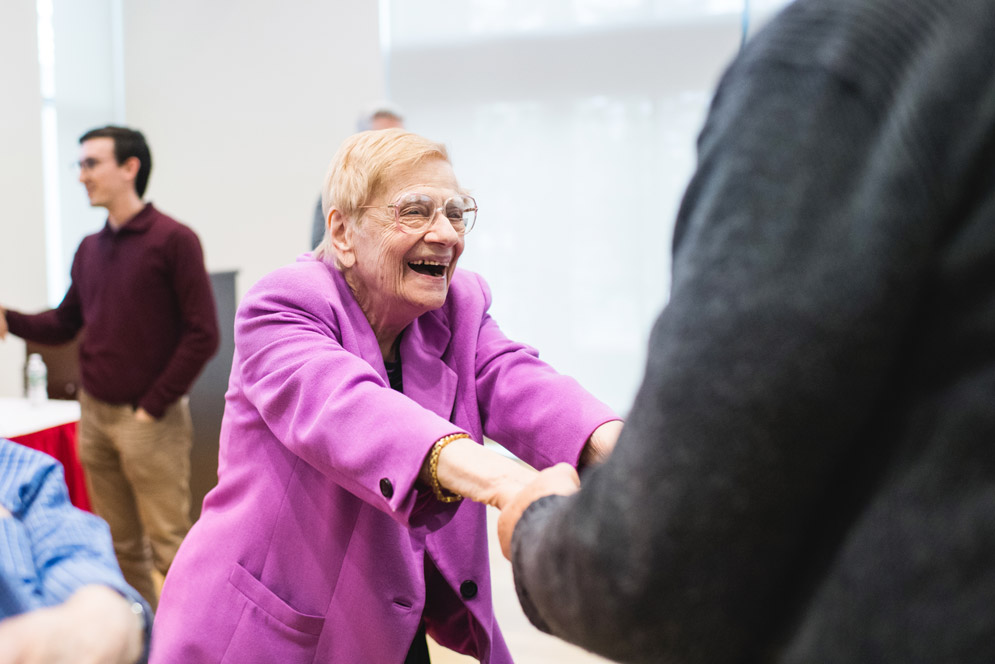 After 50 Years, Tamar Frankel Is "Retiring" from Boston University LAW Faculty
At 93, she plans to continue teaching and "shaking up Wall Street"
Tamar Frankel, Professor of Law
SJD., LLM., Harvard Law School; Jerusalem Law Classes, Israel
On  January 6th 2018, Tamar Frankel was awarded the Ruth Bader Ginsburg Lifetime Achievement Award by Association of American Law Schools (AALS). The Award honors a lawyer whose work has had a significant impact upon women, the legal community, and the academy.
Other awards and honors:
2013 The Institute for the Fiduciary Standard established the annual Frankel Fiduciary Prize to honor individuals who advance fiduciary principles. The prize is named after Professor Tamar Frankel.
2012 Noted on "Breaking Barriers," The Unfinished Story of Women Lawyers and Judges in Massachusetts "
2010 Named one of 50 Top Women in Wealth Management by ThinkAdvisor
2009 Noted in The Lawdragon as one of 500 Leading Lawyers in America
2007 Chosen as one of the Women Trailblazers in the Law by the American Bar Association Commission on Women in the Profession
Professor Tamar Frankel has written and taught in the areas of mutual funds, securitization, financial system regulation, fiduciary law and corporate governance. She is the author of numerous books. She has published more than 70 articles and book chapters, and co-chaired for more than 10 years the ALI-ABA Investment Management Advanced Course with Clifford E. Kirsch.
In 1998, Professor Frankel was instrumental in the establishment and corporate structure of the Internet Corporation for Names and Numbers (ICANN).
A long-term member of the Boston University School of Law faculty, Professor Frankel was a visiting scholar at the Securities and Exchange Commission (1995-1997) and at the Brookings Institution (1987). Tamar Frankel taught and lectured at Oxford University, Tokyo University, Harvard Law School, Harvard Business School, University of California Law School, Berkeley and consulted with the People's Bank of China.
A native of Israel, Professor Frankel served as an attorney in the legal department of the Israeli Air Force, an assistant attorney general for Israel's Ministry of Justice and the legal advisor of the State of Israel Bonds Organization in Europe. She also has been in private practice in Israel, Boston and Washington, D.C. She is married and has two children. She is a member of the Massachusetts Bar, the American Law Institute, The American Bar Foundation.
Links to articles in the news about Professor Frankel.
Articles and comments by Tamar Frankel.
Conversations with Tamar Frankel on law, mutual funds, corporate governance, fiduciary.
Books by Tamar Frankel include her writings in the areas of mutual funds, securitization, financial system regulation, fiduciary law and corporate governance.
Articles by Tamar Frankel include her writings in the areas of mutual funds, securitization, financial system regulation, fiduciary law and corporate governance.
Professor Frankel has written and taught in the areas of mutual funds, securitization, financial system regulation, fiduciary law and corporate governance.